Watch The Unboxing - TOMCAT REVEAL
THURSDAY's Release Schedule
Preferred Members - 10:00 AM EST
On Waitlist - 11:00 AM EST
You are on the waitlist and will get access Thusday morning at 11 AM EST
There are only 264 shoes, which is not nearly enough for everyone to have a chance.
PREFERRED MEMBERS get access 1 hour before you, unless you join below
Preferred Members will have access to a 1 Hour long private sale.
This means that on Thursday at 10 AM EST Preferred Members will be given 1 hour to buy up their size and preferred color.
All remaining inventory will then be offered to those on the waitlist.
Don't miss out on your favorite shoe
Scroll down and become a Preferred Member now
Watch The Duca Del Cosma TOMCAT Commercial
Technology and Fit 

The Tomcat is built with Airplay XII, which is a recyclable, innovative outsole from Duca del Cosma. 
It features a B-Light rubber outsole with 2-way twist triangle nubs, both conical and cube-shaped on the pivot point of the foot to ensure a firm posture with optimal grip, traction and stability. 
The comfortable, breathable ARNEFLEX® insole memory foam is covered with OnSteam® recyclable microfibre with heel support made from recycled cork.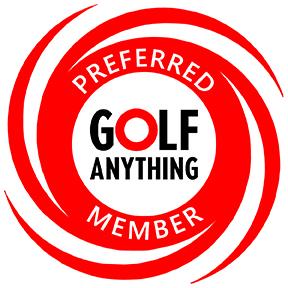 Do you want 

Exclusive Access

 to the Duca Del Cosma 

1 Hour Private Sale

?

As Golf Anything Preferred Member, you get Free Shipping and Free Returns on every order you place. You also get access to this limited quantity Duca Del Cosma shoes 1 HOUR before those who have already signed up to be on a waitlist.
Golf Anything Preferred - Annual Membership
ONLY $29.99
/yr
Exclusive Access to New Products
+ FREE SHIPPING
+ FREE RETURNS
= You Save Big + Get Exclusive Access
100% Money Back Guarantee
ONLY $29.99
/yr
Exclusive Access to New Products
+ FREE SHIPPING
+ FREE RETURNS
Why should I become a Preferred Member?

This is our way of giving you next level service. You will get exclusive access to product releases that the standard customer never even sees. Plus you get Free Shipping on your orders and returns!


How long will my membership last?

The Preferred Membership lasts 1 year from the time of purchase.




What do I get Free Shipping on?

While a member, you will get free shipping on all of your orders and returns placed on golfanything.com

Are there any limits on how many orders I can place with Free Shipping?

Absolutely not! You can use your membership as frequently as you would like with no limits.

Can I use the Membership on other websites?

The Preferred Membership may only be used on the same website it was set up.

Does the Membership renew automatically?

Yes, the membership will renew automatically at the one-year mark. However, you may cancel at any time.

Can I cancel my membership?

Memberships can be canceled at any time. If you are not satisfied, please let us take care of you! Email us at Support@golfanything.com 
Meet The One Who Finds You The Best Deals
Paul Monaco
Golf Anything Owner / CEO
I have always had a passion for Golf and a distaste for paying full retail for anything. Through the years I have established relationships with the best names in golf, so that you no longer have to pay full retail. I am always seeking new opportunities and the Preferred Members get first dibs on my best deals, especially when there is not enough to go around.